This year we're doing a series on some of the most common New Year's resolutions. We believe in setting goals and following through, and we'd love to give you some support if you need it!

2018 is going to be the year you quit smoking! You'll smell better, food will taste better, you'll feel better, reduce your risk of cancer, and you'll save money! It's a great thing to do for yourself and your family.
You'll need to have a good plan to quit, including taking some time to figure out what you're going to do when you're feeling cravings to smoke, a planned quit date, and information about what happens to your body when you go through nicotine withdrawal.
If you need help reducing stress after you stop smoking, some people have found that meditation helps reduce their urge to smoke. It helps you to take a short break from your day and relax your body and mind without lighting up. Smoking also changes the way that you breathe, and some quitters have found that it helps to do some breathing exercises in order to train their body to breathe more deeply.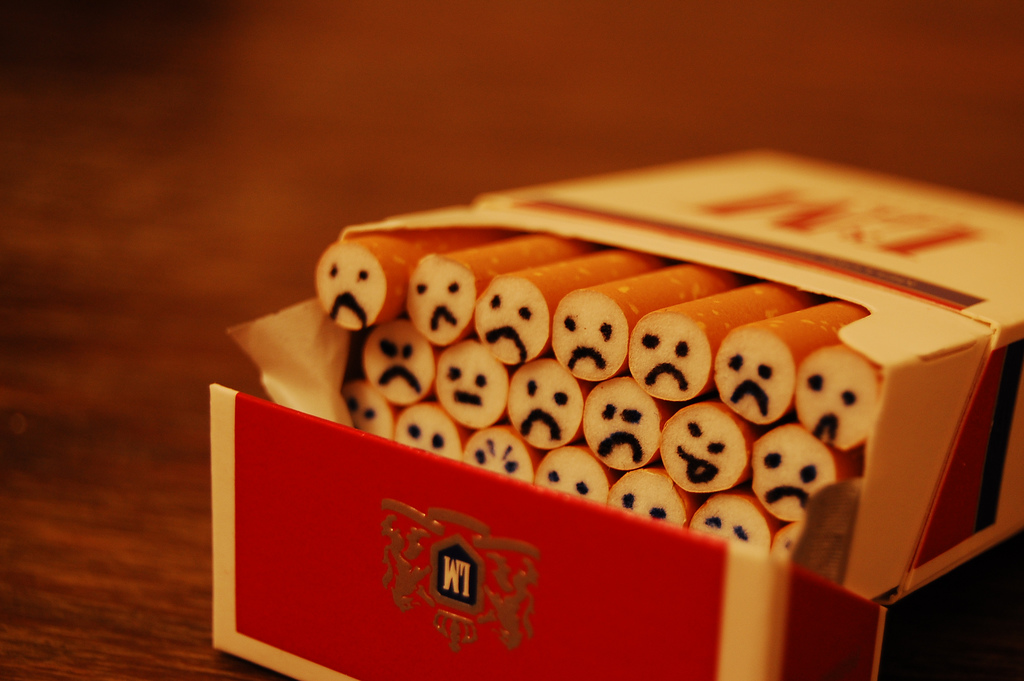 Image Credit: Mendhak on Flickr
If you'd like support online, try out I Quit Monday, which has weekly tips to help you stop smoking, an online community, and other resources.
You can also call 1-800-Quit-Now ! Many states have quit programs designed to give you coaching with a real live person whenever you need it, as well as help purchasing quit products like gum, lozenges, and patches if you need it.